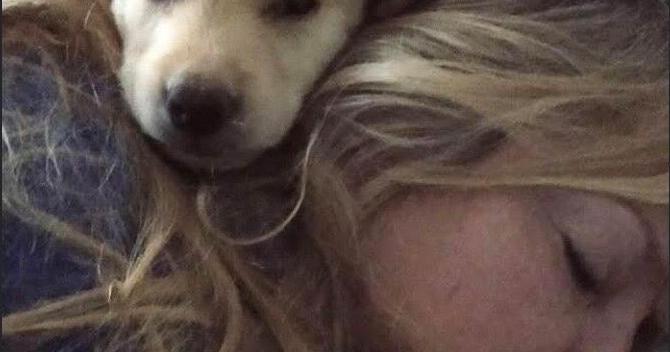 Brody, Tammy Kelson's dog, is somewhere. She seeks to fix a mistake and get it back | North Berkshires
NORTH ADAMS — On Saturday mornings, Tammy Kelson has always saved just a little breakfast for her Brody.
Brody, a yellow lab pup Kelson learned to "spoil rotten" in his first year, was eating eggs off his fork. It was one of the things they did together, besides chasing a football in the garden and chasing pheasants.
When she wasn't prowling the woods, Brody usually sat on the couch between Kelson and her boyfriend. Ever since Kelson picked up Brody from One Love Puppy Rescue in New York, the two were inseparable.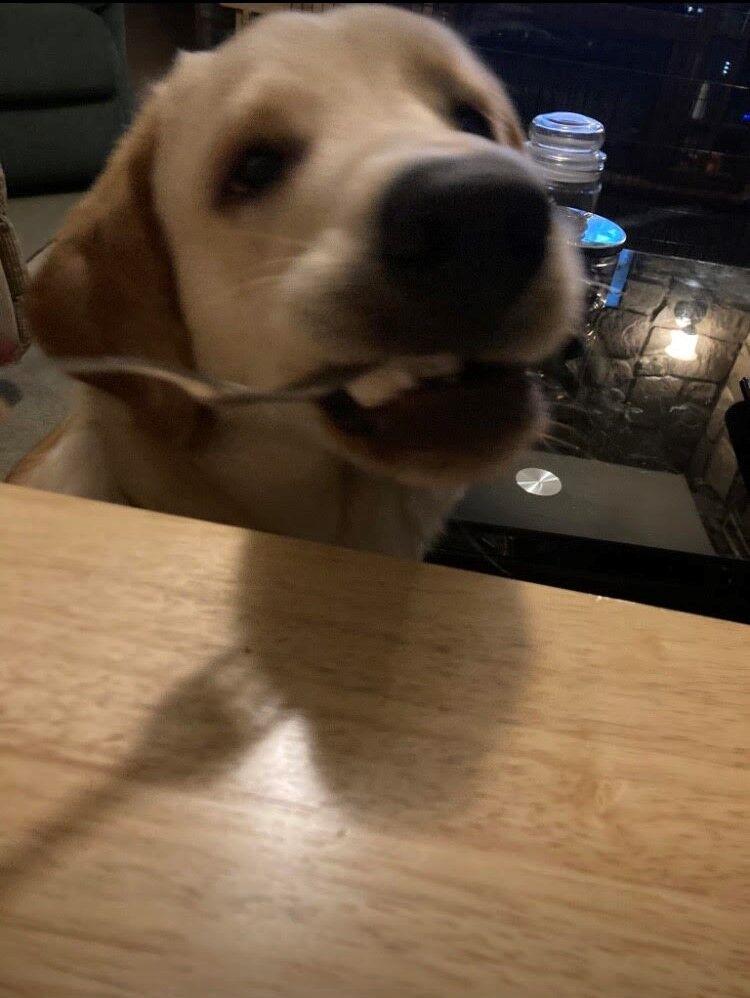 Kelson would give anything to get those days back.
It has been more than four months since she last saw Brody, after she said she placed him in the temporary care of a Berkshire County man. Instead, Brody was given to another family, due to an apparent misunderstanding.
"I would give a reward," Kelson said. "I would give every last penny I have…he was my boy."
Now Kelson is looking for him. She claims to have spoken to all the vets in the area, asking them to keep an eye out. She was in North Adams Small Claims Court, after waiting nearly three months for an appointment. This case did not result in a judgment in his favour. And she has not given up looking for the family who could have her dog, whose names she does not know.
"I keep her papers with me all the time and leave her in my work bag," Kelson said.
Dog lovers won't be the only ones wondering: how did this all happen?
Kelson was granted emergency custody of his grandson in February due to health issues affecting his daughter, the child's mother. Soon after, the boy's asthma attacks began, linked to a dog allergy. The attacks prompted a trip to Baystate Medical Center in Springfield. It became clear to Kelson that she couldn't have Brody and his grandson under the same roof.
Kelson started talking with Mario Gagliardi, someone she knew had experience handling dogs. Gagliardi agreed to take care of Brody, she said, and she felt she left him in good hands.
Temporarily, she said.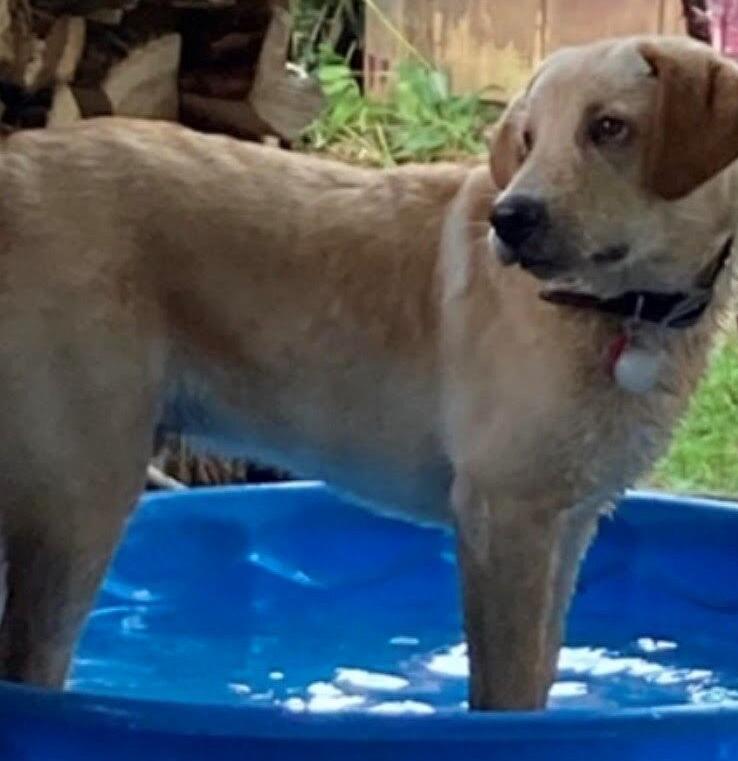 A few days passed. Kelson now says she can't stand being away from Brody anymore. Hoping that her daughter's situation would improve and that allergy medication would ease her grandson's asthma, Kelson contacted Gagliardi to get Brody back, five days after she left him.
When she returned for Brody, Gagliardi had found him a new owner. He said in an interview this week that was what he thought was the plan all along.
Here is Gagliardi's version of that story:
When Kelson contacted him to take care of Brody, it was the first he had heard from her in five years. The time they met before that also had to do with dogs, and came when she was hoping to sell him a dog named Hunter.
When Kelson reached out this year, Gagliardi said it felt like a replay. He says he thought she was asking him to "rehome" another dog.
Kelson rejects the comparison. Hunter had belonged to Kelson's ex-husband – a dog given to him by Gagliardi's father, who had a litter of puppies. She said she had virtually no connection to this dog – and was just trying to find him a better home.
But Brody was her dog, she said, the pet she had spent months looking for. "You couldn't compare the two."
According to text messages read aloud in Small Claims Court, Kelson's first message to Gagliardi read, "Are you or someone you know interested in a dog?" Kelson said that in a phone call to Gagliardi later, she made it clear that she was not trying to sell him.
But this is where the confusion began.
The conversation continued. Gagliardi said he agreed to keep the dog for a while. Kelson's understanding was that he would keep Brody for a few months; Gagliardi's understanding was that he would keep it until he found a suitable owner.
"I probably said I would keep it as long as I could hold it," Gagliardi said. "I think she wanted me to keep him… the best of both worlds, where she knew where he was and could come visit him."
But when a family friend showed interest in the dog a few days later, Gagliardi thought it would be the perfect fit. Gagliardi said he tried to let Kelson know he had already found a new owner using Facebook Messenger, which was their primary means of communication.
Kelson dropped off the dog on March 23, and by the time she tried to pick up Brody on March 28, five days later, the dog had been given new owners.
Gagliardi calls the situation unfortunate, but thinks there was not much he could do about it.
The new owners offered Kelson $750 for the dog, apparently aware of the situation. He did not share their names with her, out of respect for their privacy. He also did not receive payment for the dog, he said.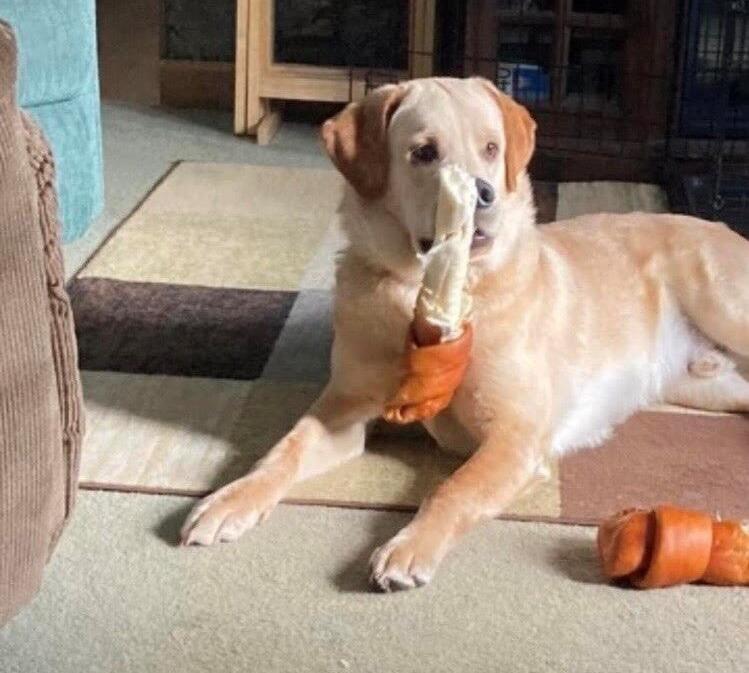 Kelson was adamant she didn't want any money for him. "I would give them $750 to get it back," she said. "I would give them $1,000. I just want my dog ​​back.
Looking back, Gagliardi says he would have done things differently.
On June 28, in North Berkshire District Court, he said he had no papers for the dog and should have obtained them before giving Brody away. The Eagle reviewed a recording of that session obtained through a public records request. Gagliardi might have tried to "cover his bases" more, he says, and communicate more with Kelson. But with a toddler at home to take care of, Brody was not his priority.
The court did not find that Gagliardi owed Kelson money for the matter.
When Kelson dropped Brody off in March, Gagliardi said it felt like she was saying a final goodbye to her dog. She told Gagliardi she would be back with some of Brody's toys and things. But maybe not right away, given her grandson's allergies and the tone of the filing.
"If there was any doubt in my mind that she wanted that dog back, I wouldn't have done it," Gagliardi said. "That would be silly."
For Kelson, however, a "goodbye forever" was — and is — unfathomable.
"It's not like I had a nail and decided I didn't want Brody anymore," Kelson said. "I had a choice to make that day: my dog ​​or my grandson."
As the months pass, Kelson says she's been trying to hold on to hope of getting Brody back. "I would bet my life on this that if Brody were to see me today, he would remember me," Kelson said. "But I wasted a lot of time."