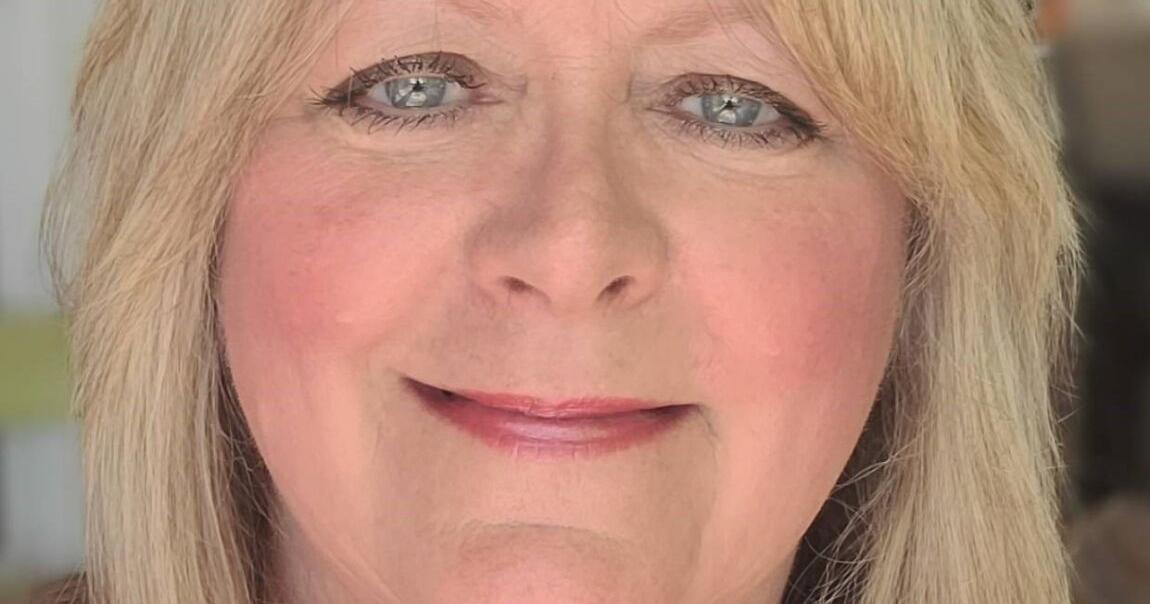 Challenger Betsy Lamb elevates incumbent Bart Blackwell in Aiken House neighborhood | Policy
A primary challenger overvalued a member of the South Carolina House of Representatives by more than $14,000.
Republican Betsy Lamb raised $16,302.83, including $11,594.58 in the first quarter of 2022, according to campaign disclosure reports filed with the South Carolina Ethics Commission.
His main opponent in House District 81, SC Rep. Bart Blackwell, R-Aiken, raised $1,964.90 for the election. It reported no fundraising for the quarter ending March 30.
Lamb said the fundraiser shows people are responding to his message that the South Carolina General Assembly cannot continue to put big business before people. She said she was very business-friendly, but that continuing to put business before people was unconscionable.
Lamb referenced the House's removal of a provision from an anti-vaccine mandate bill that would have prevented companies from forcing vaccines on their employees. She said she decided to run when the provision was removed from the bill.
She added that people understand she can't be bought because she's already semi-retired from real estate and her farm has been paid off.
All of Lamb's contributions come from individuals, including a $1,000 loan from herself to her campaign.
In the first quarter, Lamb spent $3,640.84, including more than $1,600 on campaign signs. Blackwell spent $573.44, including $500 South Carolina Republican caucus dues and $73.44 to draft a resolution honoring a voter.
Lamb has $11,503.74 in cash. Blackwell has $5,333.88 in cash.
Blackwell has been a member of the House since 2017. He did not face a primary opponent in 2018. In 2020, he faced Robert Williams in the Republican primary and raised over $23,000 in the June 9 primary. (Williams raised less than $2,000.) and his campaign fund balance in the first quarter of 2020 was almost exactly the same as in 2022.
In Home District 82, SC Rep. Bill Clyburn, D-Aiken, raised $3,550 in his re-election bid. It raised $1,250 in the quarter ending March 31. Clyburn received a $750 contribution from the political action committee representing the South Carolina Dentists Association and a $500 contribution from the Centene Management Corporation.
The Centene Management Corporation is a managed care organization headquartered in St. Louis.
Clyburn spent $1,772.98 in the quarter and $6,371 on the campaign. He has $6,679.58 in available funds. He paid $591 in Aiken Rotary Club dues, $500 in Aiken Democratic Party dues, and $300 in South Carolina Legislative Black Caucus dues. Clyburn also paid a $208 drop-off fee, $92.98 for candy for the Black History Parade and $81 for framing at Eastside Printing.
Clyburn's main opponent, Brian "Ryan B" Doyle, has not filed paperwork with the South Carolina Ethics Commission. Doyle didn't run for office until the last filing day, March 30, and may not have raised or spent enough to meet the $500 threshold to report campaign activity to the election commission. 'ethics.
In House District 83, SC Rep. Bill Hixon, R-North Augusta, takes on Democrat Jerico McCoy in the general election.
Hixon received a campaign contribution of $100 during the quarter. He raised $7,600 for the campaign. McCoy reported no fundraising activity for the quarter. His only contribution is $208, the filing fee for the office, on his part.
In the first quarter, Hixon spent $1,489.40, including $500 for a weekly newsletter, $480 South Carolina Republican Party dues, $208 for office filing fees, and $188 to rent a post office box in North Augusta. He also paid $99.90 to the South Carolina Republican Party for 50 blue certificate records, a $9 bank fee to Security Federal Bank, and $4.50 to donate to a collection company.
McCoy said he spent $323.58 in the first quarter, including $250 on supplies for his campaign launch and $73.58 at Office Depot for campaign cards.
The other two members of the state House of Representatives representing Aiken County, SC Rep. Melissa Oremus, R-Graniteville, and SC Rep. Bill Taylor, R-Aiken, do not face primary or general election opponents.