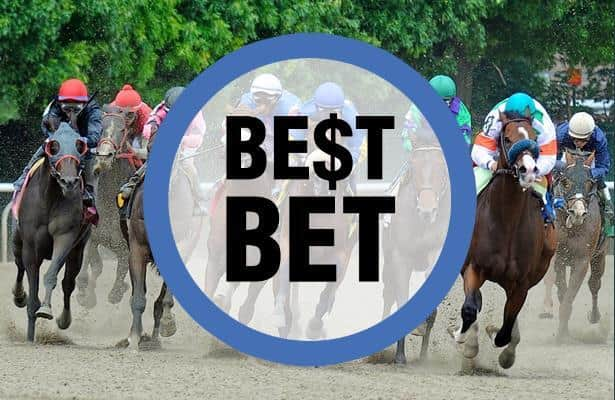 Derby House in Parx House
Parx Racing Tuesday's 8th Race is an optional claiming event for children three and older racing one mile and seventy meters on the main track (start time 4:04 p.m. EDT).
Click here for Parx Racing Registrations, Results
Number 2 DERBY HOUSE (7-2) has captured his last three starts against the tide, and his last two wins have been on this course and distance. The fresh gelding must be respected in its current form for a productive jockey-trainer team.
Number 7 Davidic Line (4-1) escaped in a local sprint on June 15. He loves this oval and has had success at this distance on several occasions. He can snooze if they leave him alone early.
Number 6 Shoogar Ray Too (3-1) had a quality run at Pimlico last time out. In that dirt road on May 21, he chased from the outpost, backed up a bit, and pounced late to miss by a header. The local three-time winner will likely come out again.
No. 3 Midnightcharly (8-1) emerges a clear second as the beaten favorite in a local sprint, and it was his first start after Ness' claim. He's been on a steady sprint regimen, but he's 1-for-1 over this distance.
Paris :
#2 to win
Box Exacta 2-7
Trifecta 2-6-7/2-6-7/3
Recent Best Bet Winners
June 1 – Nice Ace/Ribbons and Medals/Trifecta Press Snooze ($23.80)
June 3 – Buy Land and See ($2.80)
June 9 – Two of a Kind ($6.50)
June 10 – Loft ($7.40)
June 13 – Trifecta Easy Day/Appealing Future/Big City Bob ($93.80)
June 17 – Redline ($6.00)
June 18 – Private Mission ($4.80), Trifecta ($46.80)
June 21 – Trifecta Grounded/Nice Ace/Patriot Drive ($85.40)
June 22 – Mr. Dumas ($6.80)
June 25 – Bout Time ($6.00), exacta ($14.40)