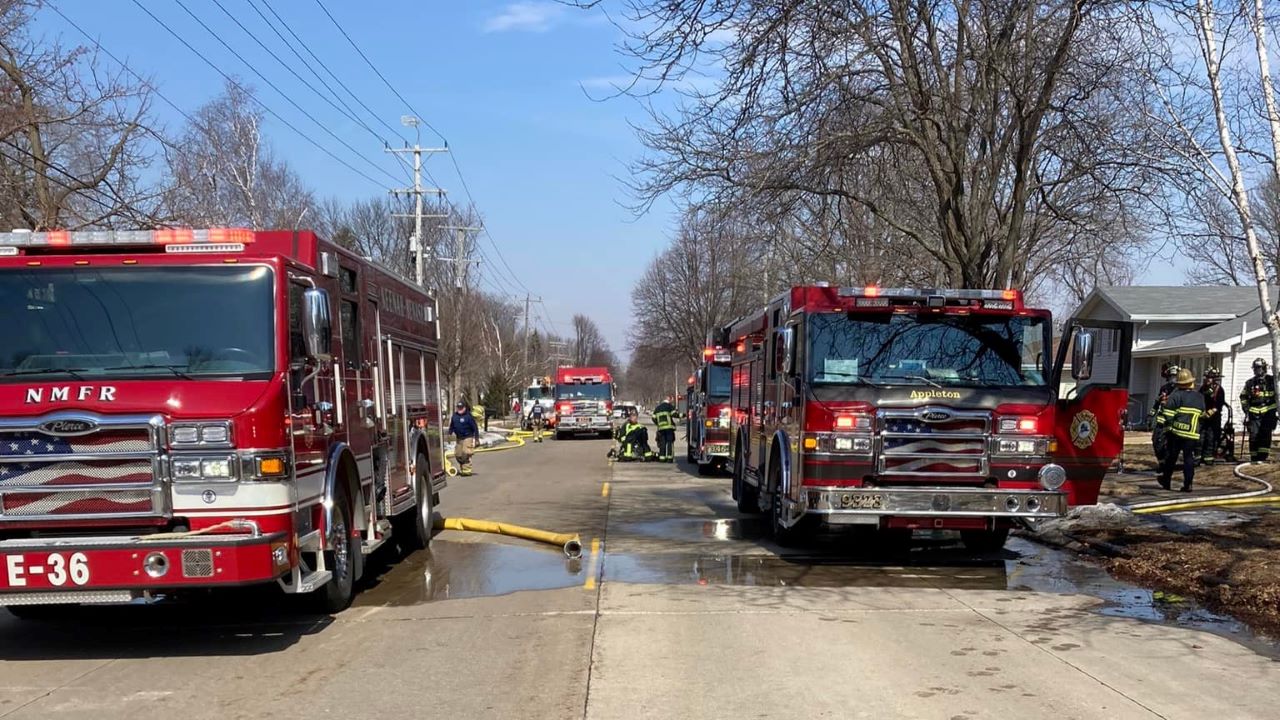 Family of four and their dog displaced after house fire in Appleton
Photo courtesy of Appleton Fire Department
APPLETON – A family of four and their dog were moved from their home after a fire shortly after noon on Wednesday.
Investigators say the fire was likely caused by storage on the cooktop that caught fire, according to a news release.
The Appleton Fire Department was dispatched shortly after noon Wednesday to a residential garage fire in the 2600 block of
S. Kernan Avenue in Appleton after a passerby saw smoke coming from the house.
Upon arrival, the first firefighters found smoke coming from the roof and windows of the house.
Fire crews then found a fire in the kitchen and worked quickly to put it out. master it in 15 minutes.
A dog was rescued from the home and appears unharmed.
There was no one home at the time of the fire and no one was injured as a result of the fire.
Two adults, two children and a dog were displaced due to the fire.
The fire is believed to be the result of fuel storage on a glass top stove. Damage to the building and its contents is estimated at $130,000.
---
Sponsored article
---
The Appleton Fire Department was assisted by the Appleton Police Department and Neenah Menasha Fire Rescue at the scene.
The Appleton Fire Department reminds residents never to store items on or near stoves. The knobs can easily be turned inadvertently, which will cause a fire.
For more information on kitchen safety, please visit the National Fire Protection Association's Kitchen Safety site:
https://www.nfpa.org/Public-Education/Fire-causes-and-risks/Top-firecauses/Cooking.
Sponsored article
.
.
.