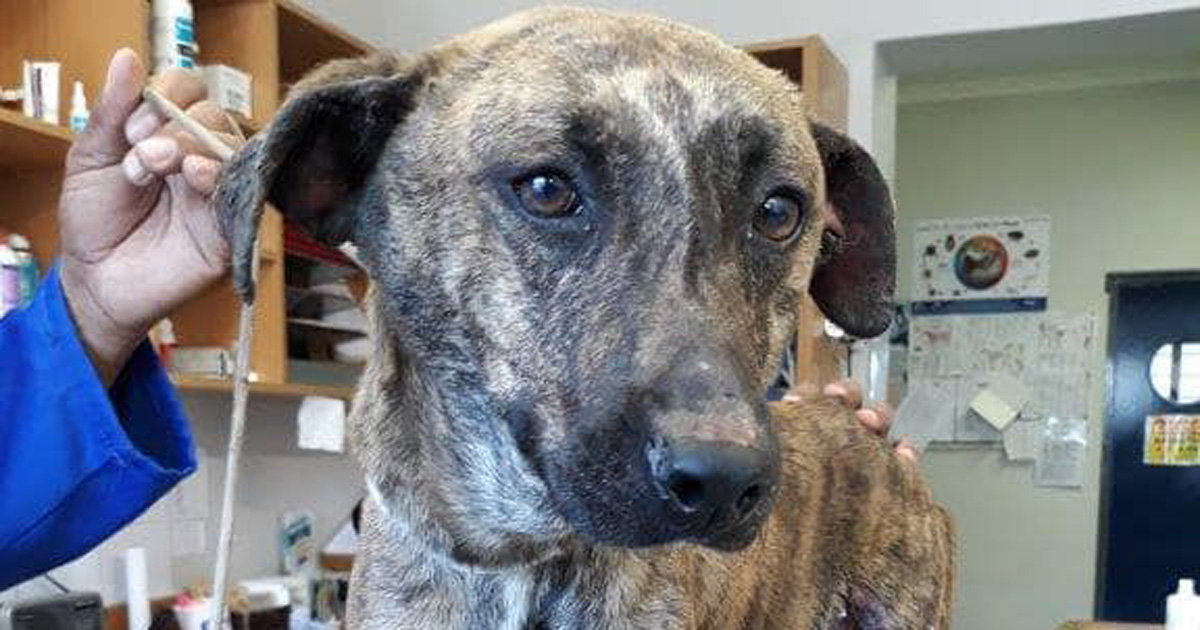 Family risks everything to save beloved dog Fiebie from the fire
A family of Tafelsig Mitchells Plain risked everything this weekend to save their beloved pet dog, Fiebie, according to information shared by the Animal Welfare Society of South Africa.
The Gentles family watched in horror on Saturday as their home – and several adjacent homes – burned down. The fire left 19 adults and 12 children in poverty.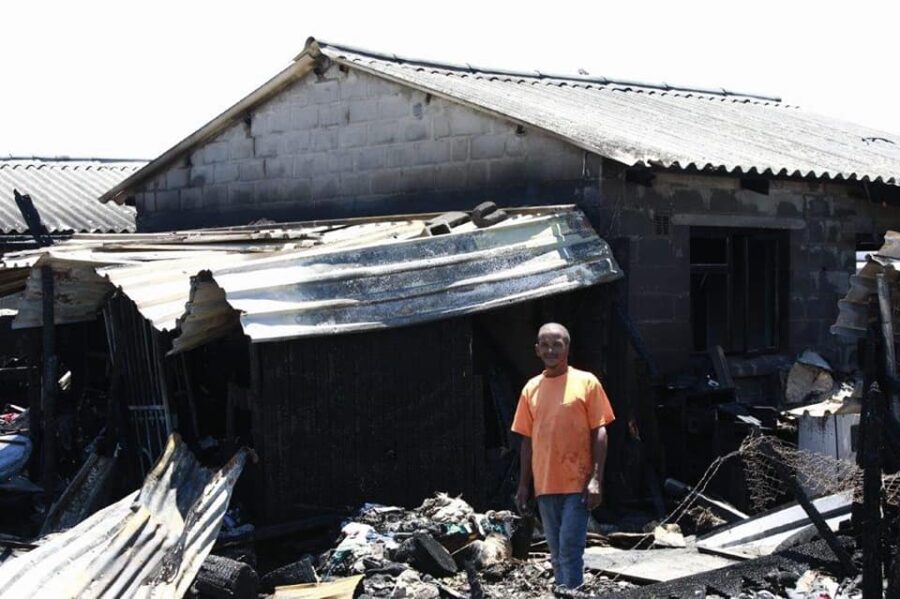 Amid the panic and chaos, the family dog, Fiebie, returned to the burning house to find her beloved humans.
"She was quickly overwhelmed by the smoke and the intensity of the fire and collapsed," said the Animal Welfare Society. She probably would have died there, but luckily her owner's brother spotted her… and rushed – without hesitation – into the burning house to save Fiebie.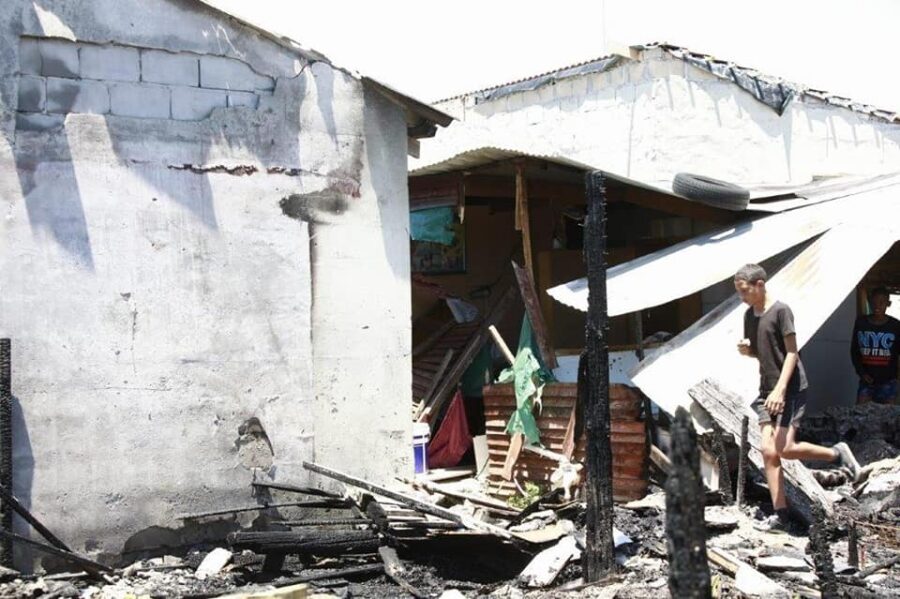 "By the time he reached it, the roof was on and the temperature in the room was high enough to melt the soles of his shoes," the Company said. "The situation was extremely dangerous and the couple retreated to the safety of a neighbor's house where they soaked her in cold water and managed to calm her down.
The Animal Welfare Society said that "although she had just lost everything, the family made Fiebie's needs a priority and arranged for her to be evacuated to our care."
The Company's hospital team were alerted to his imminent arrival and his colleague Junaid van Staden – who also serves the local community – went out of their way to help.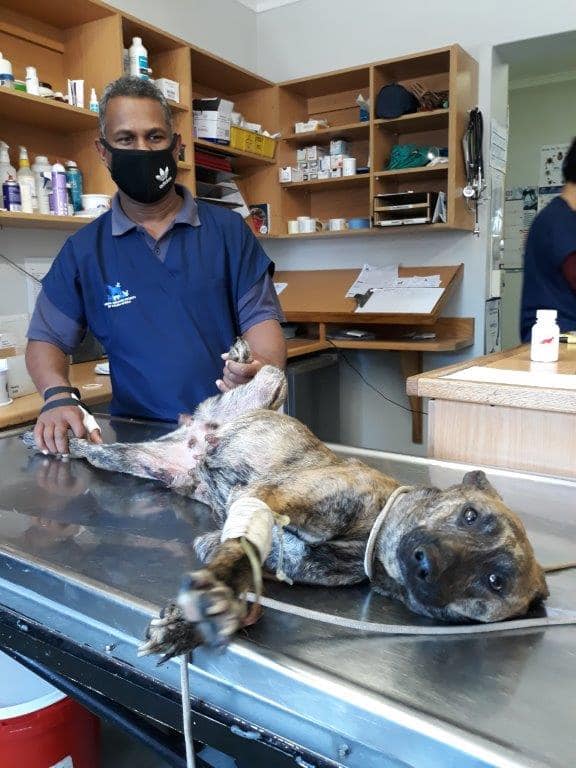 Fiebie suffered severe burns to her lower abdomen and has severely burned ears as well as several localized burns to the rest of her body, BUT Animal Welfare Society says "we are confident this brave girl will make a full recovery and find her devoted friend. owner in time for Christmas.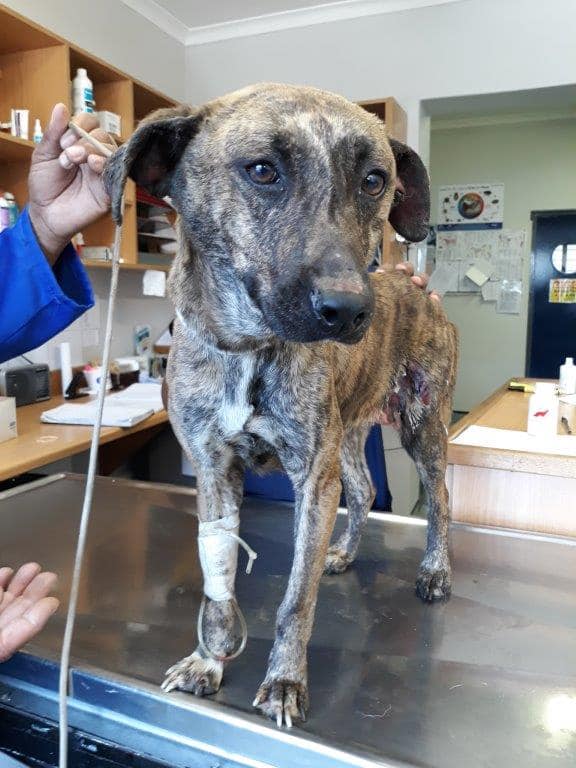 The Society hopes animal lovers across the Cape Town metropolitan area will join them in celebrating the selflessness of this incredible family and contributing to the important Fiebie Care Bill – "because 'she clearly deserves the love and support of all at this difficult time.
Send your gifts for Fiebie to Fast payment
"Let's take this special girl home!" Says the Animal Welfare Society of SA.
FOLLOWING: