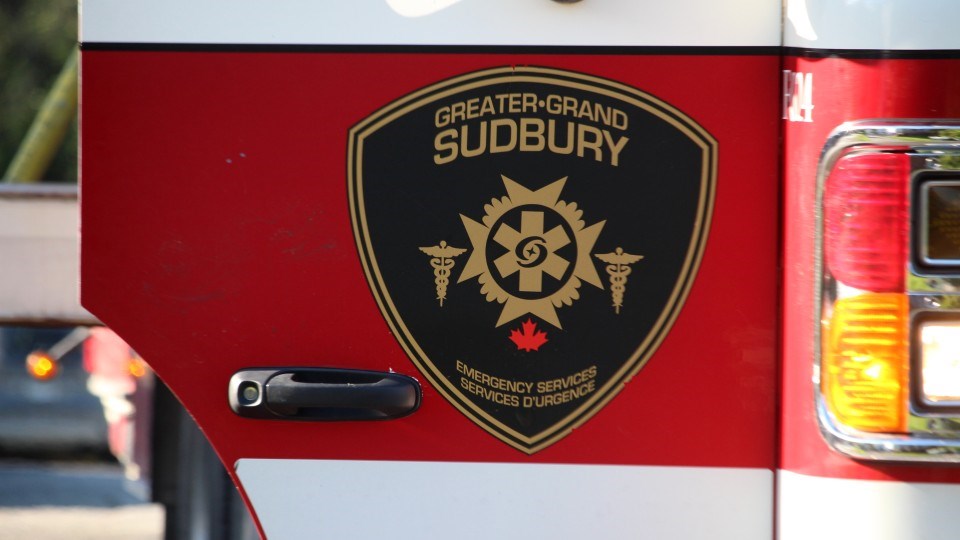 Fire destroys house on Estaire Road but dog is saved
A fire broke out in the garage. The cause is not officially determined but it is not suspicious. No injuries were reported.
It was an activated smoke alarm that helped save the lives of a few Sudbury residents after a house fire on Estaire Road Saturday morning, Deputy Fire Chief Jesse Oshell said.
And while there were no injuries, Greater Sudbury Firefighters also helped revive the family dog ​​from hiding in the basement.
Oshell said firefighters were called just before 9 a.m. to find the house was fully involved in smoke and flames. Two occupants of the house were able to get out safely, he said.
"The fire started in a garage/roof and spread to the rest of the house. Unfortunately the house is a total loss," Oshell said.
He said a family of two had been displaced by the fire. The good news, he says, is that firefighters were able to revive the family dog.
"Before we arrived, the house was fully involved in the fire. And unfortunately, they were unable to retrieve their dog and they did not know where the dog was in the house at the time of the fire, at the time they came out," Oshell said.
Hours later, when the fire died down, Oshell said heavy machinery was used to break down some walls and allow firefighters safe access to the rest of the house. The dog was discovered in the basement. Oshell said the dog was alive.
"We have pet oxygen masks. Because we are first responders, we have oxygen in the system. And so we were able to give the dog oxygen. The dog was successfully resuscitated and they brought him safely to the vet.
Oshell added that the smoke detector was important to keeping the family safe.
"Well, sure, I'm standing here now as we just finished this scene and I can still hear the fire alarm going off inside," Oshell said around 2 p.m.
"And so it was the presence of working smoke detectors that saved this family today. So I can't stress enough the importance of working smoke and carbon monoxide detectors," Oshell said.
He said the cause of the fire has yet to be officially determined, but added that the fire was not suspicious. Fighting the fire took extra effort because there is no municipal water supply in this part of town.
Firefighters set up a shuttle using water tankers from the Wahnipitae and Lively fire stations to bring water to the scene. Firefighters also responded from the main Van Horne Street fire station and the Long Lake fire station, Oshell said.
+