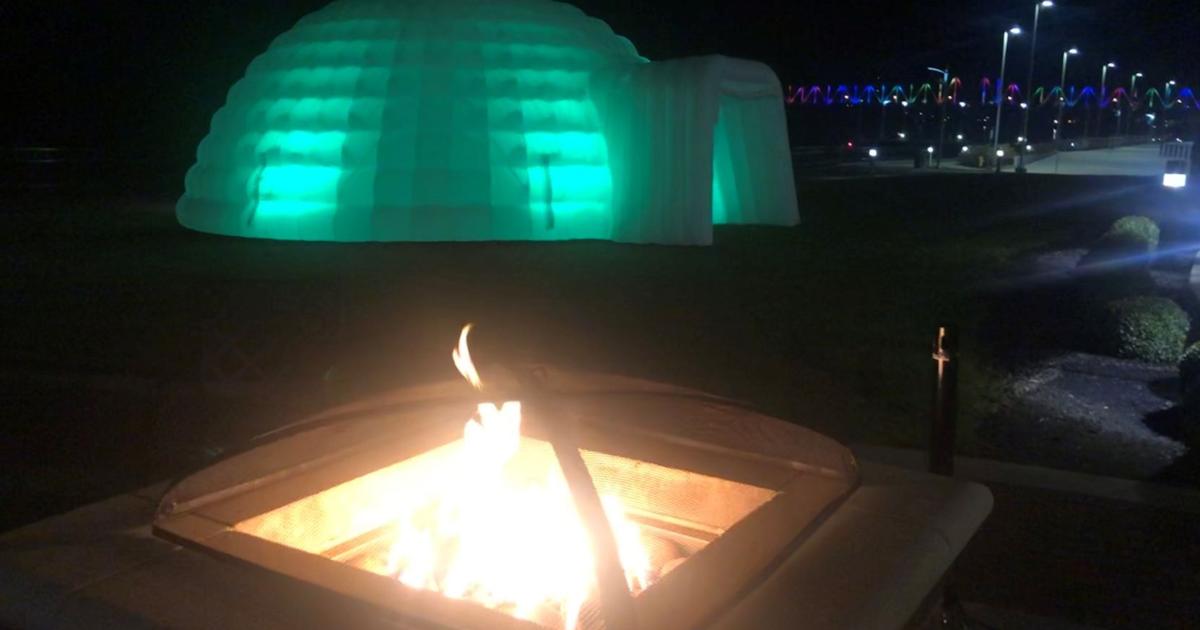 Holiday Inn brings an igloo to town | News
Friday, the first day of Owensboro's new "12 Days of Christmas" festival, will be quite chilly.
The National Weather Service says Black Friday will start with temperatures in the 20s and gradually climb back into the 40s before dropping back into the 20s overnight.
A perfect moment for an igloo.
And the Holiday Inn Owensboro Riverfront has just what you need.
The hotel has a new inflatable domed igloo which it unveils at 5 p.m. Friday on the lawn between the hotel and the river.
General manager Andrea Woolsey said the hotel wanted to do something special for "12 Days of Christmas" and decided to invest in an igloo.
It is 13 feet tall and can hold 50 people standing or 30 seated, she said.
Woolsey said the igloo changed color to make it more attractive at night.
The hotel is partnering with Friday After 5 on the next four Friday nights to offer hot chocolate and coffee inside the igloo from 5-7 p.m. and Christmas music inside the hotel from 5 p.m. to 8 p.m.
The igloo, which will contain tables and chairs inside, will not be inflated until Friday evening, Woolsey said.
It takes about 30 minutes to inflate properly, she said.
Woolsey said the hotel is "still evaluating future use" of the igloo.
The Friday night celebration also includes "Energy on Ice," a portable ice rink on the Kentucky Legend Pier behind the Owensboro Convention Center from 6 p.m. to 10 p.m.
The rink will be open from Friday to Sunday each of the next four weeks and every day – except Christmas Eve and Christmas – from December 17 to January 3.