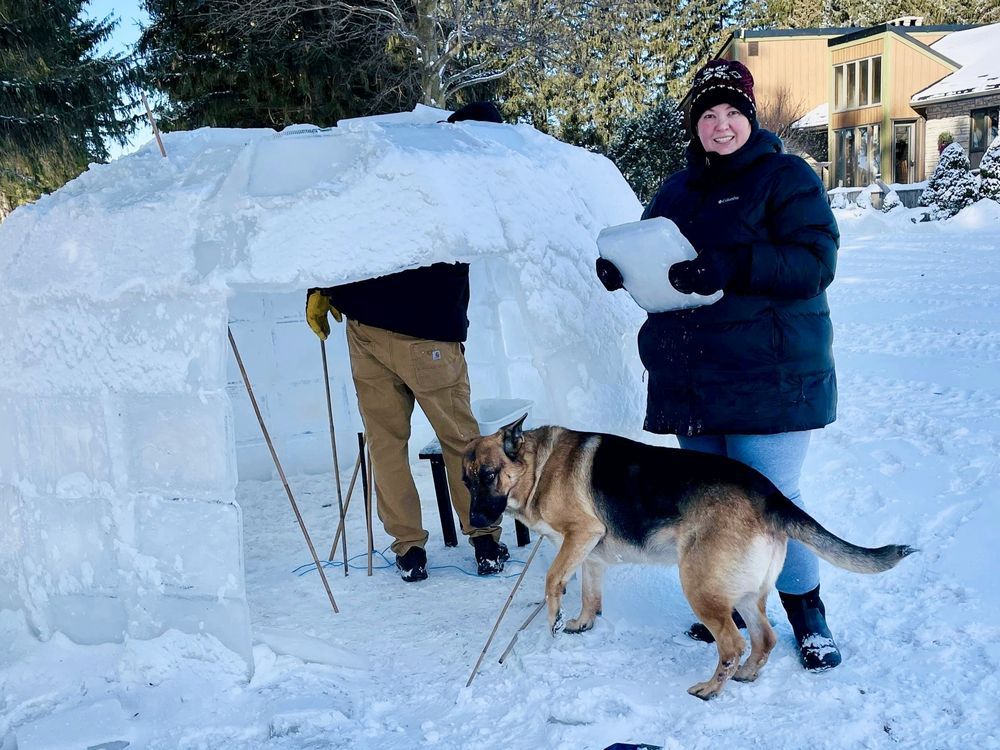 Igloo Project Offers Stratford Woman Opportunity To Bring Her Family Outdoors
Content of the article
Sally Rhoads-Heinrich grew up in Stratford in the 1980s and 1990s when children spent most of their free time outdoors, even in winter.
Content of the article
Now 43, she tried to share some of that childhood with her own children. Instead of a skating rink or a cabin – other family projects over the past two years – Sally, her husband and their two youngest children have built an igloo on their property in Huron County about 15 minutes away. west of Mitchell.
"I loved it," she said. "It was great. It's good to see them outside and out of their devices and doing something adventurous and fun with nature and learning how to build something out of water.
It took three weeks to build their igloo, which measures almost three meters in diameter and almost two meters high. Instead of using blocks of snow, as the Inuit have done for generations in the northernmost regions of Canada, the family used about 1,000 liters of water and 40 tin lasagna trays to form the bricks that each took two days to freeze.
Content of the article
Work on the igloo took place mainly in the evening, as temperatures had to be at least -15°C. One person was in charge of placing the bricks while another made mortar using buckets of water from wells mixed with snow to create a muddy adhesive.
The structure could only support one row built at a time, which usually took a few hours and several pairs of mitts as the material stuck to the icy bricks and tore.
"Every time we tried to do too much, it would fall apart," Sally said.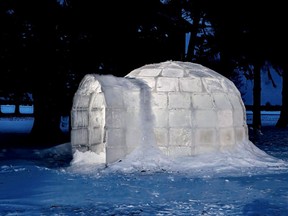 Sally, her husband Chris and her youngest children, Clara, 11, and Markus, 10, did most of the building work.
"They were definitely part of it at the start," she said.
When the children were too cold, it was up to the parents to finish the job. Chris, who grew up in Germany, used a large flower saucer to shape the top of the structure.
Content of the article
"I think it's a one-time thing," she said. "We always try to do something every year. I love bringing (kids) back to doing things outside and in nature and living off the land.
Sally studied Indigenous Community Care Counseling and Development in college and has a long-standing appreciation of Indigenous history. This inspired the igloo and served as an educational tool for her children.
"It's comfortable in there," she says. "You study the Inuit, and they make a snow shelter to keep warm. When we're all in there, it's a little toasty. When it's windy outside, you can feel the change in temperature.
The igloo can comfortably accommodate Sally, Chris and the three children who still live at home, as well as the family's German Shepherd. The structure survived the recent sweet spot with only a few mortars missing. If the long-term forecast holds, it should last at least two more weeks.
"With COVID, you really can't go anywhere," Sally said. "People took selfies with it. It's something fun to brighten up the winter.