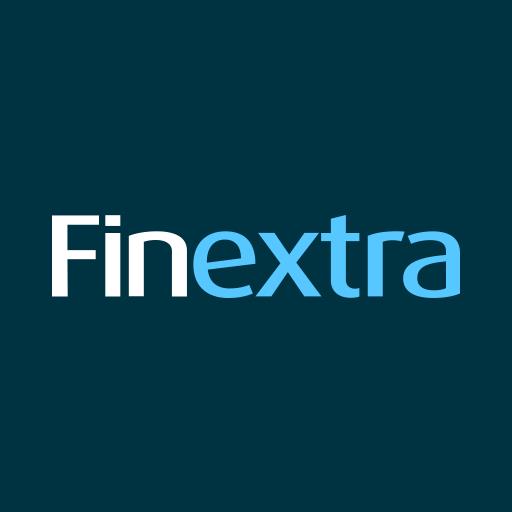 Insurtech Igloo Raises $19M; appoints a new CEO
Regional insurtech company, Igloo, today announced the promotion of Raunak Mehta, previously chief commercial officer, as its new co-founder and managing director (CEO).
He will work alongside Igloo co-founder Wei Zhu, who sits on the company's board of directors.
Raunak has extensive experience in e-commerce and technology, having held leadership positions at Asia's largest e-commerce brands, Flipkart and Zalora. Since joining Igloo in 2018, he has led market entry in the Philippines, Vietnam, Thailand, Indonesia, Australia and Malaysia. while partnering with industry leaders such as Lazada, Shopee, Bukalapak, AIS, RedDoorz, foodpanda, Lotte Finance and Ahamove across a range of insurance products.
Igloo continued to grow in a challenging macroeconomic environment, nearly tripling its gross written premium facilitation in 2021. With over 30 marquee partnerships and a steadily growing regional footprint, Igloo is on track to achieve its goal of facilitating five percent general insurance. Bounties in the region over the next five years. In 2021 alone, Igloo's insurance solutions underwrote over 75 million policies in Southeast Asia.
"It is heartening to see the company grow so rapidly and to continue to enjoy the support of a strong group of investors," said Wei Zhu, co-founder and member of the board of directors. "With his diverse industry knowledge and experienced leadership, Raunak will be instrumental as Igloo continues to grow. I am confident that we are in a strong position to be the regional insurtech leader under Raunak's leadership. I am excited to continue to play a role in the growth and evolution of Igloo on its Board of Directors," added Wei.
Igloo is well positioned to seize the huge opportunity presented by Southeast Asia's booming digital economy, which is expected to reach US$360 billion in 2025, according to Bain's e-conomy report, Google and Temasek. The growth of the region's digital economy has also catalyzed a need for digital insurance products such as cybersecurity and e-wallet insurance, which has opened up a US$10 billion opportunity for digital players and local insurance companies.
Raunak Mehta, Co-Founder and CEO, said, "Igloo experienced phenomenal growth in 2021, where we pursued an aggressive market entry strategy, aided by our strong business fundamentals – built on people and technology. As the only regional insurtech with a diverse set of products and partners, Igloo will continue its aggressive growth trajectory for the foreseeable future, examining both organic and inorganic ways to pursue its vision of "insurance for all". . With the continued support of our investors, we are well positioned to expand our operations in countries such as Vietnam, the Philippines and Malaysia, and provide a highly localized offering for every Southeast Asian market.
launches AI-powered technology solution, Ignite by Igloo
Recently, Igloo launched a new app – Ignite by Igloo, to streamline the insurance sales journey for agents and direct intermediaries. An AI-powered platform, Ignite by Igloo aims to improve salesperson productivity by creating a smoother and more efficient sales process. Ignite offers an accessible online solution that consolidates multiple insurance products into one platform and helps agents improve customer engagement and manage products to better meet customer needs. Direct selling intermediaries from all sectors who wish to offer protection solutions to their customers will also benefit from the platform.
Igloo closes US$19 million Series B funding round
Along with these new appointments, Igloo also announced that it has raised US$19 million in Series B funding led by Cathay Innovation, a global venture capital firm, with participation from ACA and other existing investors including Openspace. . This brings Igloo's total fundraising to over US$36 million.
"COVID was a watershed moment for the entire insurtech industry as the pandemic further underscored the need to bring insurance to a wider audience. Under Raunak's leadership, Igloo responded with creativity and pace, and has now captured a significant share of the regional market. We have been active partners since 2018, and it was encouraging to see the team come together and find opportunities amid the tumult," said Ian Sikora , Executive Director of Openspace and Member of the Board of Directors.
"At Cathay, we strongly believe in financial access and inclusion for Southeast Asia. The Igloo mission is therefore a mission that resonates deeply with us on many levels. We were honored to be part of the journey, to see Raunak and the team grow more and more, expand regionally at breakneck speed while navigating COVID. We're incredibly excited for what's next for the Igloo team. said Rajive Keshup, director of Cathay Innovation in Southeast Asia and board member.
With its Series B raise, Igloo plans to drive product innovation by cementing itself as one of the region's leading insurtech companies. Igloo will continue to invest in building its comprehensive capabilities, as well as innovating its AI-based dynamic risk assessment and claims assessment tools. In line with Igloo's vision of "Insurance for All", Igloo's product development and distribution will further target underinsured low to middle income population segments in Southeast Asia. It builds scalable and interoperable technology capabilities to be offered to Igloo's insurance partners through an open platform. In addition to technological innovation, the use of funds will also focus on the acquisition of midstream assets that will bring synergies to Igloo's business model.