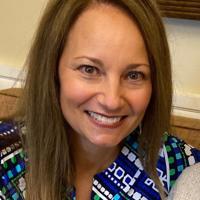 Kim Rayfield as Head of Community Relations at Benton House of Aiken | New
Rayfield as head of community relations
Kim Rayfield recently became the Director of Community Relations at Benton House of Aiken, a senior living community specializing in assisted living and memory care.
Rayfield is a graduate of Appalachian State University, where she received a Bachelor of Science in Human Nutrition.
She and her husband, Darran, have been married for 28 years and have lived in Aiken since 1999. They have two children, Lauren and Tucker, and enjoy family gatherings, volunteering at their church, kayaking in the mountains and play with their two cats.
Veronica Rachel Named to Dean's List
Aiken's Veronica Rachel has been named to the Dean's List for the Spring 2022 semester at the University of Tampa. Rachel had a degree in advertising and public relations. Students must maintain a GPA of 3.75 or higher to be eligible for Dean's List.
Edgefield Schools Honor Support Staff
The Edgefield County School District named the following School Support Staff of the Year for the 2022-23 school year: Allean Oliphant of Douglas Elementary School; Brandy Carroll of Johnston Elementary School; John Oliphant of Merriwether Elementary School; Nikki Burden of WE Parker Elementary School; Debra Williams of Johnston-Edgefield-Trenton (JET) Middle School; DeWayne Lee of Merriwether College; Hunter Wilson of Strom Thurmond High School and Sunny Covar of Strom Thurmond Career and Technology Center.