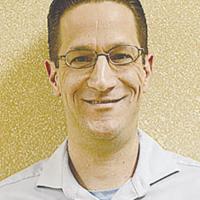 Main Street improvements in House Springs nearing completion | Local News
A Main Street reconstruction project in House Springs is nearing completion.
Jefferson County Director of Public Works Jason Jonas said crews from Kimes Contracting LLC in Hillsboro are weeks away from completing improvements on approximately 700 feet of Main Street from north of Church Street to East highway. MM. The project includes the installation of gutters to improve stormwater control, as well as new sidewalks, lighting and paving on parts of the road.
"All that's left to do is street lighting," Jonas said. "We are waiting for the poles to be delivered, around seven or eight poles. The conduit is already in place, so all they have to do is place the posts and connect them. There may be a minor flagging (to direct traffic away from work) but this will be done outside peak hours. »
Main Street connects Gravois Road and the highway. MM.
Jonas said major reconstruction work took place from January 31 to April 18, when the road was closed to through traffic.
During this phase, curbs and gutters and a storm water drainage system were put in place, along with sidewalks, on-street parking improvements and crosswalks at both ends.
"It's a big project," Jonas said. "I think it's easy to forget how bad this street was. Because there was no storm water (control), the water collected on the street and penetrated below the surface and simply undermined the surface. With all the changes, this will never happen again.
However, Jonas said, reaction to the project hasn't necessarily been entirely positive.
"For some people, a complete closure of a road project can cause hardship and heartburn, but it's been closed for 11 weeks, and I think that's really good," he said. . "I'm proud that the contractor finished this part so quickly, especially considering the rain and even a few snowstorms we had during this period. »
However, the county has received complaints about the project, Jonas said.
"We took a few phone calls. One person had a very helpful recommendation on how we could make the detour more efficient, which we put into practice. Another didn't like that we had to take a detour, but once I explained to him it would be weeks, not four or five months, he seemed content," he said.
Jonas said he visited the site once and was told by a Kimes official not to drive in a certain portion because screws had been strewn along the road which could puncture a tire.
"I asked if they had accidentally dropped a box of screws, but I was told that someone had thrown them there and they had to clean them. Why, we don't know," said said Jonah.
"I know union representatives had asked Kimes if there were any union workers at work, but there were never any protests and no threats were made against the county or the contractor."
Kimes was the lowest of six bidders for the project for $599,553, with 80% of the cost covered by federal funds and the remainder coming from the county's share of a 1/2 cent scale sales tax. of the county for the improvement of roads and bridges.
On April 25, the Jefferson County Board approved a change order for the project, adding $15,960 to the total cost.
"We encountered basement problems. The road was quite rotten in places and the subsoil was soft, sticky ground that needed to be excavated," Jonas said.