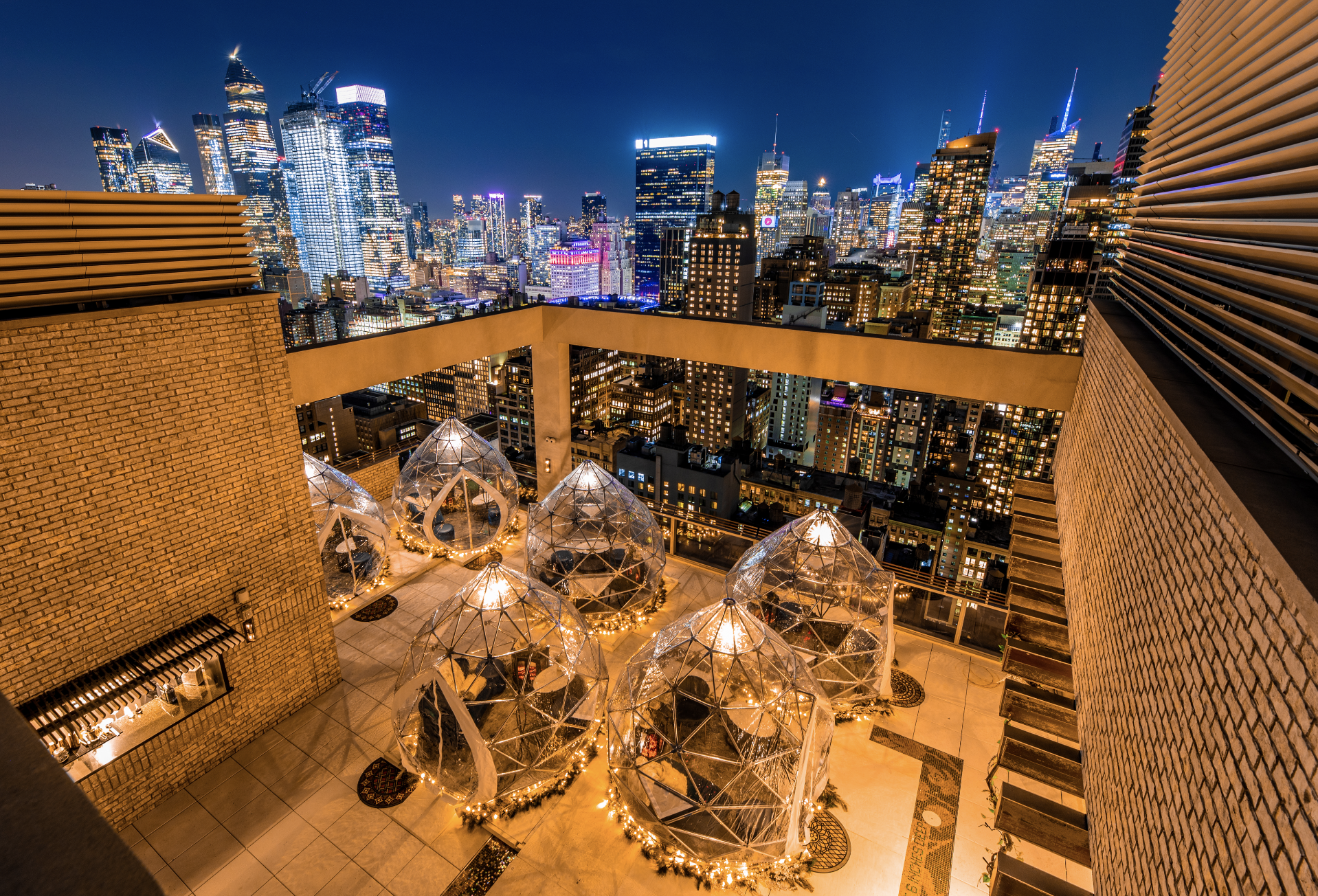 Now you can hang inside a spectacular teardrop-shaped igloo in Chelsea
The winter of the heated dome continues strong: Somewhere Nowhere, the rooftop lounge and nightclub atop the Renaissance New York Chelsea Hotel on West 25th Street, has just launched 8 unique teardrop-shaped igloos that people can rent all the season.
Each cupola seats between four and six people and features a cozy built-in fireplace, stunning views of the Empire State Building as well as winter-inspired decorative accents and blankets to keep you warm.
Fair warning: you can only reserve an igloo for two-hour increments and must spend a minimum of $800 on food and drink.
Speaking of the menu, let's start with the cocktails. The imbibed offerings are completely new and touch on "the fantasy and fairy-tale worlds that serve as the overall inspiration for the location," according to a destination press release. Stars on the cocktail menu include the Queen of Hearts (Alice in Wonderland!), based on Meyers rum and pineapple juice; The prophecy (Harry Potter!), a watermelon flavored drink also made with Red Bull; and the Enchanted (Z!), with bitters of mezcal and angostura.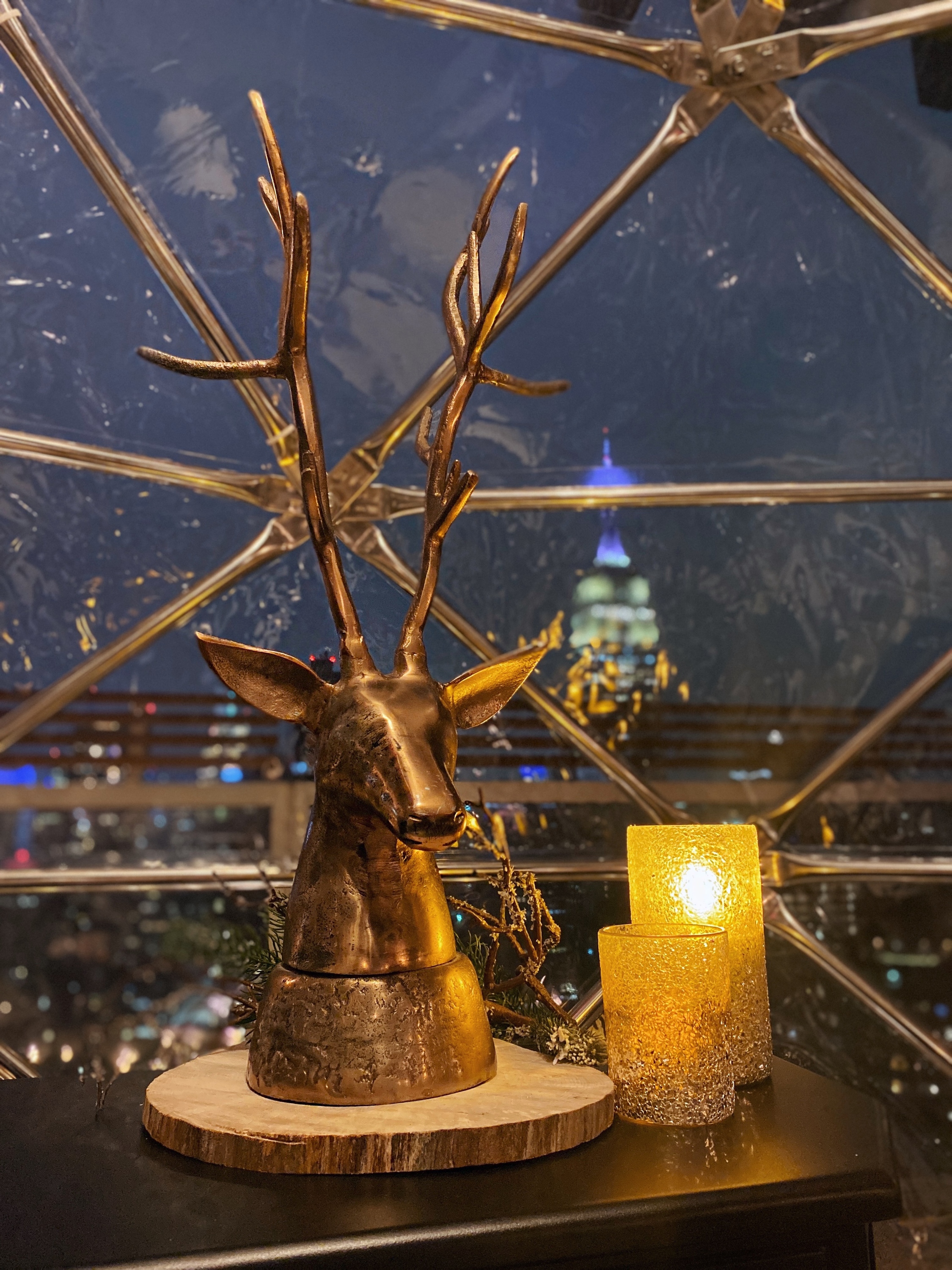 Noodlelove, a local Asian restaurant, is the origin of the food offered on site. Expect an internationally inspired menu – from spicy tuna tartare popcorn chicken, hot lobster rolls, dry-aged Wagyu beef sliders and truffle fries – sure to please many palates. different.
If you like heated domes, you probably know that similar outposts have been popping up all over the city over the past few months. We have the famous heated igloos at 230 Fifth rooftop, those cozy domes that overlook the Rockefeller Christmas tree, fabulous greenhouses with stunning views of the East River and a set of adorable heated igloos at the top of ART NoMad, among others.
Let's just say we wouldn't be surprised to hear of a handful of new heated igloos being built right in the middle of the East River. This is New York, after all, where anything is possible.