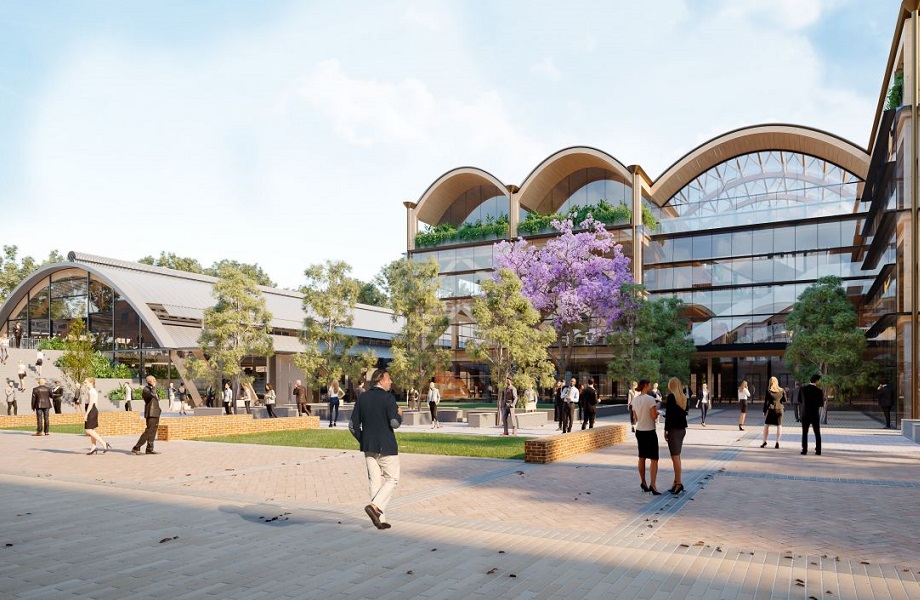 Plans turn WWII 'igloo' into $ 121 million open office
The arches of the building were incorporated into the conversion of the warehouse and additional office buildings, designed by Bates Smart.
This created 26,740 m² of gross floor space, including an open plan office with an internal balcony inside the building as well as two additional commercial buildings, four and five storeys high.
Between the larger office building and the old aircraft warehouse, there is a link across the site between Beaconsfield and O'Riordan streets.
"The proposed concept for the future adaptive reuse of the igloo building would involve extensive conservation work, the demolition of subsequent insignificant fabric, and the potential construction of new elements in the building, such as equipment and potentially a mezzanine level. says the app.
"The fabric to be removed, largely related to the cafeteria and subsequent exterior additions, including roller doors, would not have a negative impact on heritage.
"It is proposed at a conceptual level to increase the openings and / or modify the existing coating to increase the lighting, and this work would not have a negative impact on the heritage and would be necessary for the maintenance and the continuous conservation of the site in question. "