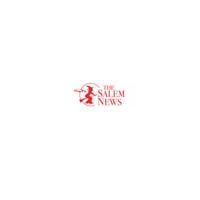 Simons and Goodwin come to Along The Way Cafe in Ipswich | Lifestyles
IPSWICH – Along the Way Coffee House 2022 offerings will kick off with an evening of tight harmonies with delicious finger-picked acoustic guitar accompaniment by Simons and Goodwin on January 15th.
Rooted in the Boston area folk music scene of the 1960s where they first met, Bob Simons and Renee Goodwin (pronounced Renny) have been performing and singing together for 15 years.
With folk roots still present, the duo describes their music as Americana, comprising soft rock, country, blues, pop, traditional and contemporary folk, and originals from the pen of Simons.
Simons began performing solo in the 1960s at venues in and around Boston and along the North Coast to Portsmouth, NH.
In the 1970s, he joined his longtime friend Jim King and formed the duo called Watkins Marsh Bumppe Shoppe. Together they embarked on an active performance program and achieved Opening Act status at Club Passim Cambridge. In fact, Simons and King were the first group to perform at the then newly formed Me & Thee Coffee House in Marblehead.
In the '80s, Simons joined with Jon Roper and Myra Franks and formed the Generic String Band which became Frosty Morn with the addition of hammered dulcimer player Sally McKnight. Frosty Morn 'performed in the 1990s.
In addition to recordings made with others, Simons has a solo album of his originals titled "Falling Through The Years". Simons has written over 50 songs, some of which have entered the Simons and Goodwin repertoire.
After discovering the Boston / Cambridge music scene which was flourishing at the time with venues such as Cafe Yana, The Unicorn, The Loft and the iconic Club 47, Goodwin launched her career as a folk singer.
For about a year, she teamed up with the late Bill Staines in a duo called "Bill and Renee". Together with John Synnott they recorded the album "A Bag Of Rainbows" in 1966, which continues to be a rare and historic recording today. For a short time, after her stint at Staines, she performed in the Boston area with fellow singer-songwriter Mike Orlen.
Just before the 1970s, she returned to Augusta, Maine, where she settled and raised a family. However, she continued to perform at venues across Maine, including local cafes, taverns, community musical theaters, and dinner theaters.
In fact, Simons and Goodwin first met at King's Rook in Ipswich in 1966, when Staines, who just died on December 5 at the age of 74, introduced the two. They became quick friends, as they both embraced the folk and acoustic music and the intimacy of the cafes where they, in separate acts, performed regularly.
Since then their friendship, which now included their families, continued and whenever they got together there was always music. However, the idea of ​​joining forces only came to them in 2006. Since they officially formed the duo, the duo have continued to develop their fan base in pubs, cafes, outdoor concerts. and indoors, as well as private parties.
Simons and Goodwin last performed Along The Way in November 2018, but appeared in northeastern Massachusetts in 2021 with shows in Topsfield, Haverhill, Marblehead and Salem.
The doors of Along The Way Café, 12 Meeting House Green, open at 6:30 p.m., with the show scheduled for September 7-9. Admission is $ 10 per person. For more information, call 978-350-2487.