small streams run around Velocity studio's awazuku house
Awazuku House by Studio Velocity
Studio Velocity has completed Awazuku House, a set of small rental structures in Aichi Prefecture, Japan. Nestled in a landscape of woods, winding paths and streams, the project seeks to assimilate the impressive natural landscape of the region and translate it into an architectural language. The resulting structure sees different houses surrounded by small streams, giving the impression that they are floating. Each unit adopts a permeable silhouette thanks to the large openings in different directions, flooding the interior with natural light and touches of green.all images by Studio Velocity
Reuse of materials and waterways
The design team sought to make the most of the surrounding scene, reflecting it off the body of the structures. Each small house has an attic and large windows offering stunning mountain views. Thanks to the different heights, the position of the buildings and the direction of the slope of the roof, the views of the attic floors are not obstructed and do not overlap with the buildings of the site.
The architects used sustainable strategies and materials. They collected materials that remained in the area and revived them for the new project. They used stones from neglected walls that had been piled up along the site as earthen hold-ups to prevent falls. The pillars and beams of the existing house are transformed into benches and now decorate the outdoor space of the Awazuku house. Hedges, which are often seen in the area, are first transplanted to the adjacent field and then moved to the site for reuse. Their new function supports the line of flow and provides privacy. The old well, which is no longer in use, was tested for water quality and then a hand pump was installed to make it functional again.
Rainwater is collected and drained by a watercourse that meanders around the site. The architects gave it a gentle curve to fit the nearby stream, adding a breezy atmosphere to the structures. This waterway also serves as a boundary between buildings, fulfilling privacy requirements. In addition, it can be used as an emergency water source in the event of a water failure.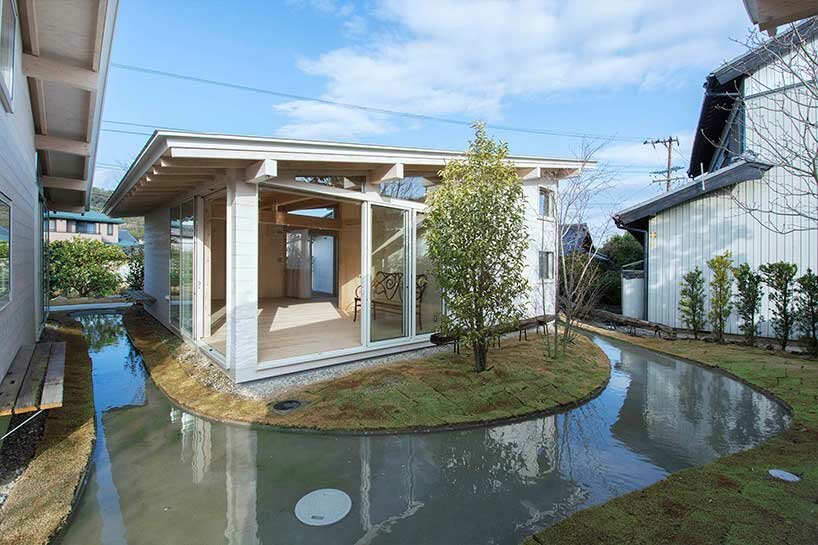 the water surface of the waterway created on the site sways with the sea breeze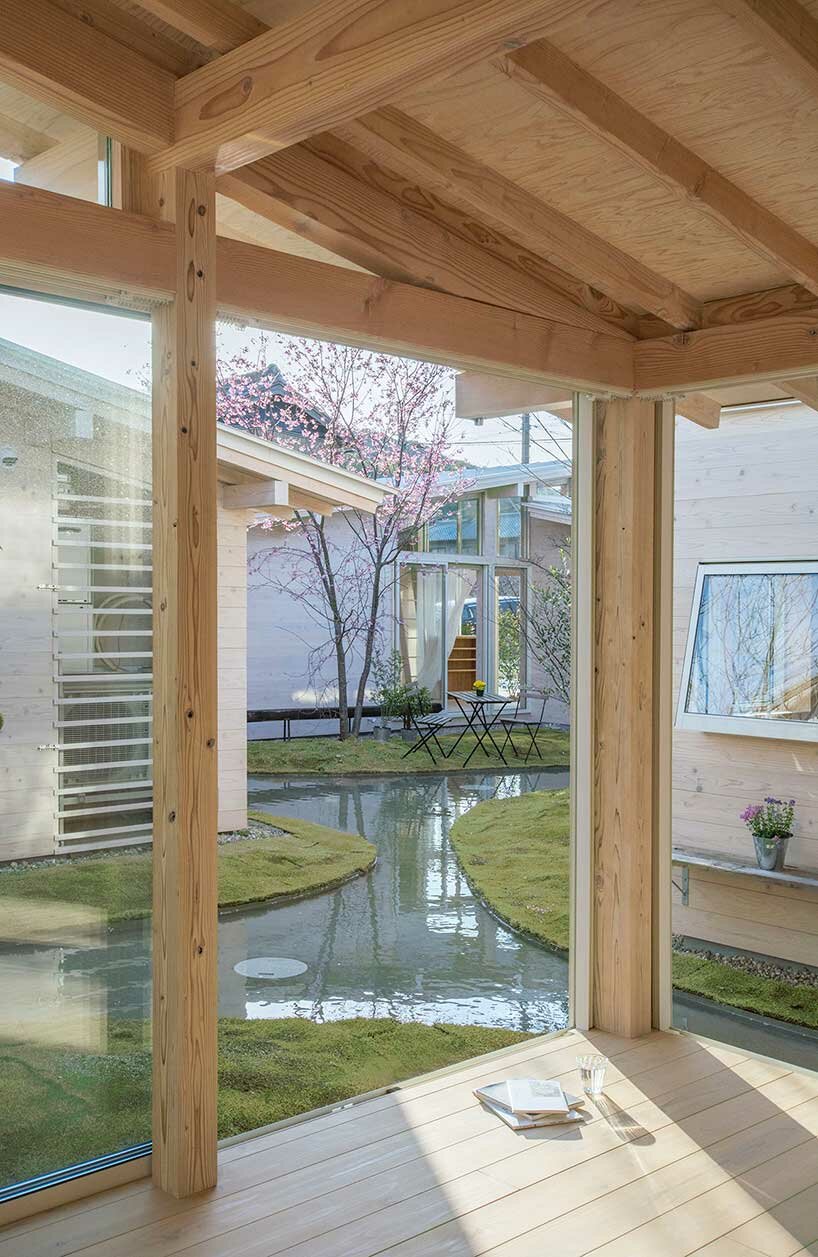 the waterway shapes the boundary of the building