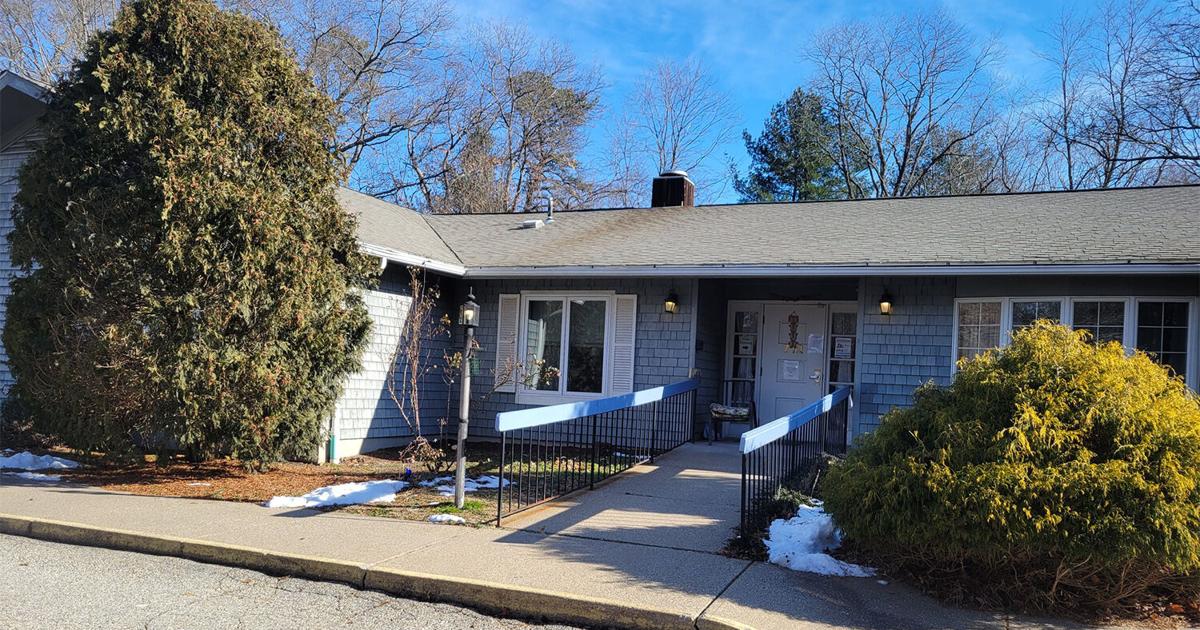 The Chicoine House building in Cumberland remains empty for the time being | News
CUMBERLAND – The Chicoine House on Nate Whipple Highway will keep its residents in an alternate location on Putnam Pike in Smithfield for the foreseeable future, according to Benedict Lessing, president and CEO of Community Care Alliance.
Chicoine House, a private rehabilitation facility run by the CCA, made the decision to move its residents from their location at 712 Nate Whipple Highway in Cumberland to a previously closed public facility on Putnam Pike in Smithfield last November. Residents of Singleton House in Burrillville simultaneously moved to the same location in order to pool resources during the current healthcare workforce crisis.
A few residents have been transferred elsewhere on a case-by-case basis. All three shifts at the Putnam Pike site are currently staffed, which is not a realistic proposition for Chicoine House or Singleton House alone.
Chicoine House is a dual diagnosis facility, meaning it houses residents with substance abuse as well as mental and behavioral illnesses, such as schizophrenia, bipolar disorder, depression, anxiety, and more. Residents need care 24 hours a day, seven days a week.
Community Care Alliance has found creative ways to hire new workers, despite ongoing staffing issues caused by the pandemic.
"One of the things we do is we have a unique collaboration with the CCRI," Lessing said. The breeze. This collaboration includes a training and apprenticeship program placing students in residences with the idea of ​​long-term employment.
"We're trying to think outside the box with how we approach this," Lessing said.
The building on Nate Whipple Highway is still operated and maintained by the CCA, although no residents currently live there. Eventually, the plan is for residents of Chicoine and Singleton to return to their respective homes.
"We don't know when we're going to go back, or if it's going to be a different set of customers," Lessing said.
At 16 residents, the combined facilities are currently maintaining capacity and prioritizing continuity of care for residents. Lessing said she worked closely with the Department of Behavioral Health Care, Developmental Disabilities and Hospitals to keep all varieties of mental and physical health care in equal consideration throughout this process. This largely means keeping clients together rather than dispersing them to other residential facilities or sending them back to Eleanor Slater Hospital.
For mentally ill people who suffer from addiction, stable relationships and trust are important facets of recovery and health management, Lessing said.
"Maintaining continuity of care, relationships with psychiatrists, nurses, case managers, as well as with their peers is ultra-important," he said.