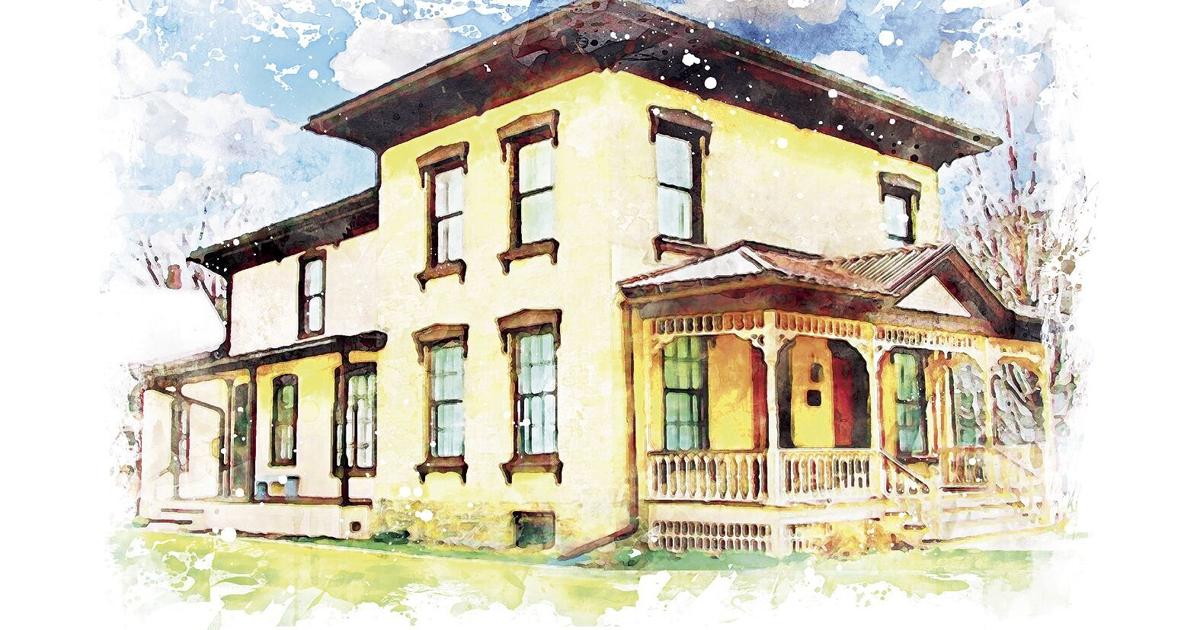 Throwback Thursday: History of the original builder and owners of Pedrick-Lawson House | New
The Pedrick-Lawson House, 515 Ransom St., is in need of restoration after 165 years of watching Ripon's history unfold around it.
The house has been owned by the Ripon Historical Society since 1973 and has been listed on the National Register of Historic Places since 1976.
In its long life it had only three owners before the Ripon Historical Society took over the house and its barn.
This is the second in a series of articles about this unique Ripon home, which is currently receiving $34,000 in work to restore and stabilize the exterior.
About the house
The builder of the house and its first owner was Marcellus Pedrick (1828-1899). He was born in New York and came to Ripon in 1849.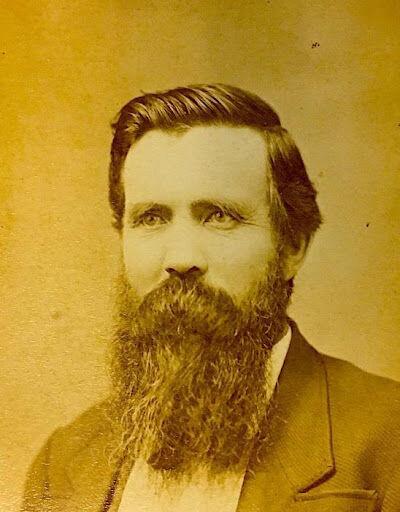 Important to this house was the fact that at the time of its construction, Pedrick owned the local grout franchise.
Grout is a primitive form of concrete, which has been mixed with pebbles and rocks and then formed into blocks for construction. The front portion of the Pedrick-Lawson House was constructed of two layers of grout blocks that are stacked and held together by joints reaching two stories high.
The house is one of many pioneering concrete houses in the town of Ripon. The house is in near original condition both inside and out.
In addition, the house has its barn to the rear which includes three horse boxes, a tool and blacksmith area, wagon and sleigh storage, and an upstairs loft for hay.
About people
Pedrick grew to be an industrious and hardworking owner of many businesses.
He worked as a labourer, mechanic, mason, carpenter and on several occasions also owned individual carpentry, grain, coal and agricultural products businesses.
At one time he also owned a sawmill in Ripon. He owned one of the most successful coal yards in Ripon, where he bought and sold soft and hard coal for heating homes and businesses.
At the same time, Pedrick established a lumber business, which included building materials and all types of decorative furniture for trim moldings, as well as a selection of roofing and shingles.
This business helped Pedrick become a builder of large commercial buildings in downtown Ripon, as well as residential homes that have stood the test of time and are admired throughout Ripon today.
Simultaneously, Pedrick built and owned a grand opera house in Ripon (known as the Pedrick Opera Hall) for entertainment which comfortably accommodated 600 people, where he booked and managed the entertainment talent himself. The opera house burned down in the early 1900s.
Upon retirement, Pedrick owned a large dairy and agricultural produce farm in Metomen Township called "Clover Lawn Dairy Farm", while still residing in Ripon.
Over the years, the U.S. Federal Census lists Pedrick's occupation as a lumberjack and stonemason.
Pedrick was not a member of any church, lodge order or secret society unlike many citizens and residents of Ripon.
He served as mayor of Ripon in 1887 and was a prominent public affairs promoter. Recognized as a trusted advisor, liberal and non-partisan politician, he has worked well with all political affiliations in matters involving city government.
In February 1858, Pedrick married Mary Ann Smith (1833-1903) at her family's home in Fall River, Wisconsin. She was born in New York. Her family first moved to Wisconsin when she was 10 and she later received a Methodist church and higher seminary education in Mt. Morris, Illinois.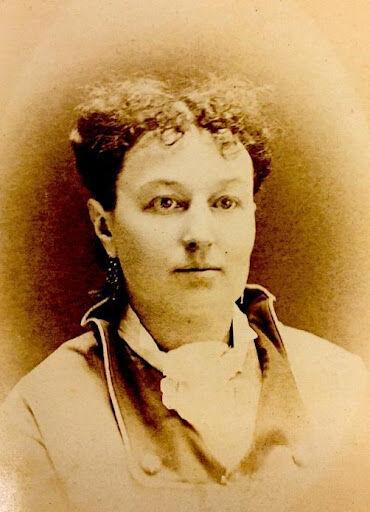 She arrived in Ripon to visit her uncle, Robert Selfridge (a prosperous merchant), where she met Pedrick. Smith became the mother of three children: Edward (1858-1931), Charles (died in infancy) and Samuel (1868-1963).
Samuel, known as "Sam", became Ripon's noted lawyer and historian.
Smith was very active in the Methodist Church and a contributor to Ripon's evolving community organizations.
The house at 515 Ransom St. was the Pedricks' home after their marriage. At this time there were four bedrooms upstairs with a double living room, dining room, kitchen and summer kitchen (used in warmer months to draw heat away from the main house kitchen) on the first floor.
The house was sold after Smith had lived there for 46 years. She died at the age of 70 while staying with a friend in Milwaukee.
Restoration
Grout block repair is just one item to restore on this early Ripon gem.
Porches will be stabilized and updated; window panes repaired; roof cornice and steel flashing replaced; repair plus seal and paint window sills; tuckpointing and in some areas rebuilding two chimneys.
"The cost of the Pedrick-Lawson House restoration project will be $34,000," said Ripon Historical Society trustee Steve Arbaugh. "We have challenged everyone to donate $100 each towards the cost of restoration and if the society can raise $20,000 they will provide the remaining $14,000 needed to stabilize this unique grout building .
He added "it's not just a house, it's Ripon's house and we want to preserve it for the future".
The public can walk around the Pedrick-Lawson House to take a look outside the house.
There is also a garden behind the house with native plantings for people to see and enjoy.
The house's interior exhibits were updated by Ripon College interns last summer.
Open to the public for tours several times thereafter, there will be further open houses planned for this fall so people can see inside and get to know the house in person.
To make donations to restore and save this old Ripon home, visit www.riponhistory.org and click "donate now" or mail a check to 508 Watson St., Ripon, WI 54971.
In addition to the Pedrick House, the museum and headquarters of the Ripon Historical Society are located at 508 Watson St. and are open Fridays and Saturdays from 10 a.m. to 1 p.m. and by appointment.
For more information, follow us on Facebook/riponhistory or www.riponhistory.org