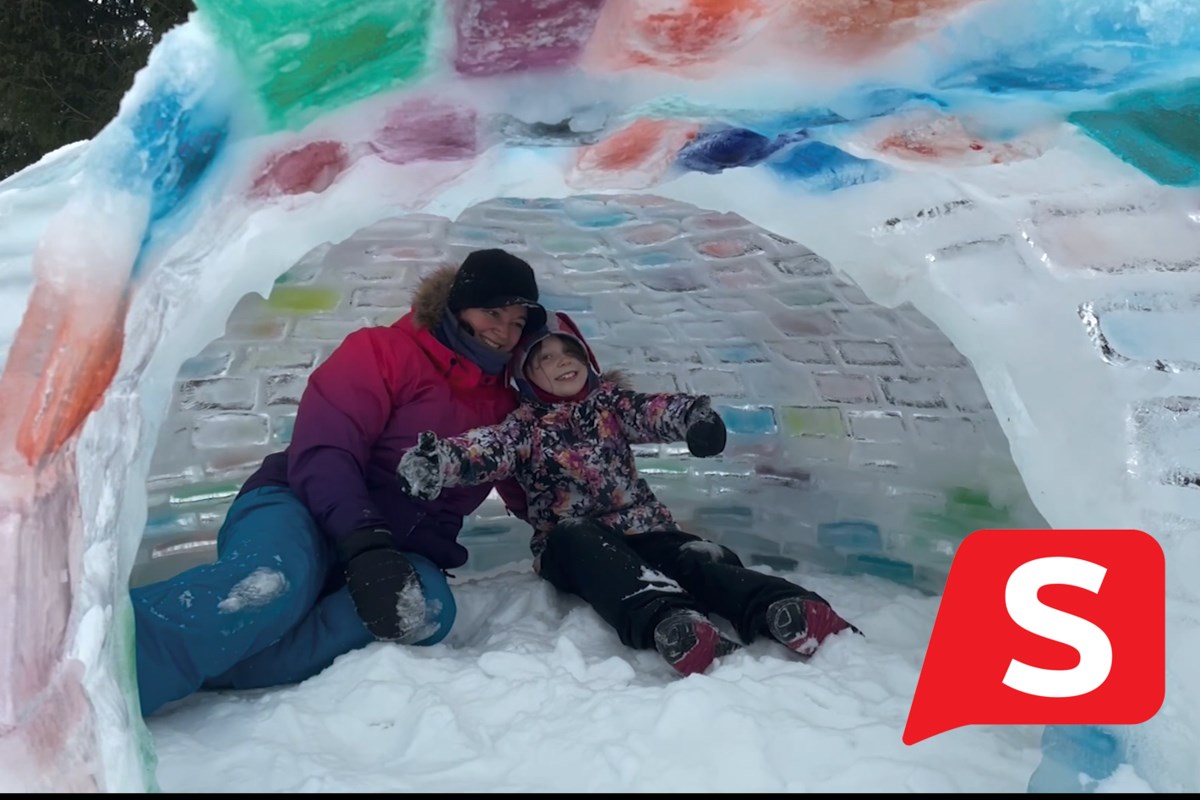 Video: This nine-year-old girl built a rainbow igloo in her backyard
It took elementary school student Alexandra Clément and her mom Julie about a month to build this winter structure
Nine-year-old Alexandra Clement and her mother Julie Clement started building a rainbow igloo in their backyard in January. A month later, the rainbow ice structure is finally complete to accommodate picnics, movie nights, and what Alexandra likes to call "little dance parties."
"I'm planning a little dance party," Alexandra said when asked what she plans to do with her new igloo.
"Difficult to dance sitting down," replied Julie.
"No mom, you don't have to sit down, you just have to do this," Alexandra said as she kneeled into a duck squat and twisted and danced to show a little dance.
With school going online due to the COVID-19 pandemic, the couple started this month-long project to get Alexandra out more.
"It was a challenge to go out and do something different and get out of the house," Julie said. "So we just started building. We didn't know what we were going to do and it turned into an igloo.
The two endured harsh winter temperatures in Northern Ontario to complete the project they started.
"It was probably around -25 C some nights?" We went there almost every day after school, so it was dark. We bought ourselves headlamps so we could work at night after dinner. About 20 bricks a night? Julie said.
But with thick snow pants, a parka, winter boots and a homemade balaklava, they were able to complete the masterpiece in a month of hard work.
To get you started on a similar project, Alexandra has a step-by-step guide for you.
"First step, make your bricks – which is simple, you just need pans. Put some water inside (the pans) and if you want to color them add some food coloring. Then put take it outside and let it freeze. And then go outside the next day and get them out of the pans," Alexandra said. The elementary student recommended getting a bucket of hot water to dip the pans in. so the ice bricks can slide more easily." And then you take the brick and add slush if it's not your first brick. And then you just glue it to the other bricks," she concluded.
Let us know if you plan to follow in Alexandra's footsteps in building an igloo for this winter season. Sudbury.com encourages viewers to email photos of their own winter creations to [email protected]