Want to live in an igloo? There are two for sale in Melbourne
Two famous homes designed by one of Australia's most prominent architects, Robin Boyd, have hit the market in Melbourne…and they're sub-zero cool.
Nicknamed the "igloos," these iconic mid-century side-by-side residences were created by Boyd over 50 years ago and resemble a pair of ice shacks you'd find in the Arctic Circle.
Located in the southeastern suburb of Ashwood, 132 and 134 High Street was originally a local supermarket and accompanying residence at the time.
Today the two residences have a list price of $594,000 and, as their appearance suggests, they were built in an eccentric and unique manner indicative of Boyd's style.
Made using a process known as Ctesiphon concrete arch construction, this ingenious form of home construction involves pouring concrete onto a canvas to create a parabolic shape.
As Boyd explained in his 1970 book Living in Australia, the creative method was in fact profitable.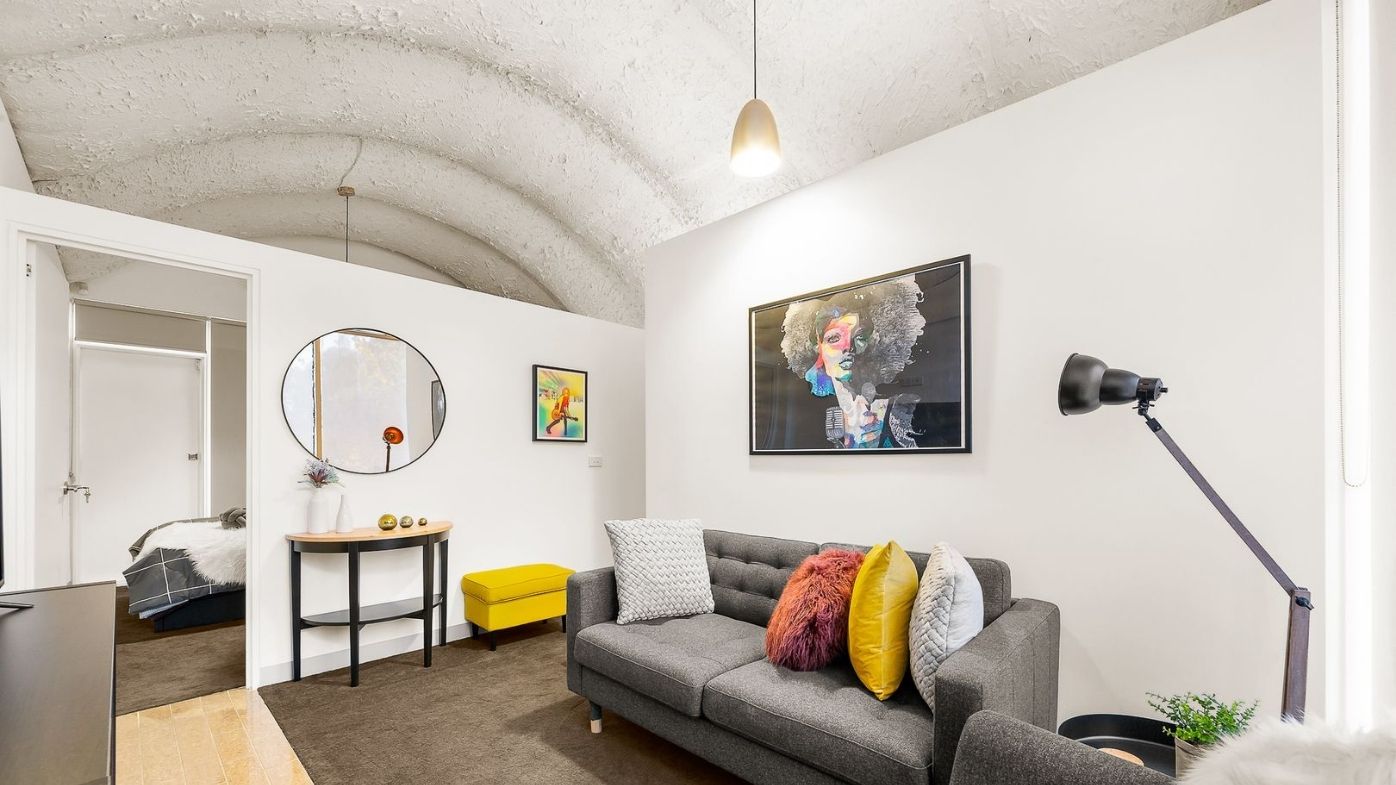 "It was, in fact, a primitive and very economical way to build hull concrete," Boyd wrote.
"A series of wooden arches were erected, a canvas was drawn over them, and then three inches of concrete, with some reinforcement, was laid on top. The wooden arches were then removed and reused on the next building . »
Igloos were added to the Victorian Heritage Register in 1999 and represent a unique opportunity to own a true work of liveable art.
Both residences are also eminently stylish and livable, thanks to a series of contemporary interior upgrades, with each property boasting two bedrooms and a bathroom.
The sale of the igloos is being handled by McGrath Box Hill, with expressions of interest open until Saturday March 26.
Sales agent Loeky Kwe said the properties had attracted strong interest in the sales campaign. However, he added that most people looking at the mansions had no idea who Boyd was.
"Some of them [prospective buyers] don't know who Robin Boyd is; they look at properties from the perspective that it is a great alternative to an apartment with real land value," Mr Kwe said.
Whether you're a Boyd fan or not, we can't think of a more fitting place to call home during Melbourne's typically freezing winter months.